Point critique ?
Quelle terminologie étonnante ! Qu'y a-t-il de « critique » dans un point où la différentielle est nulle ? Est-ce lié à une « crise » ?
On pense à la théorie des catastrophes de Thom. On pense aussi à la thermodynamique et à ses points critiques.
Cet article montre que si on ne passe pas par une valeur critique, tout va bien, rien ne se passe. Ce sont les points critiques qui créent les bifurcations, les transitions de phase etc. La terminologie est donc justifiée.
La figure suivante illustre le comportement du chien, hésitant entre l'attaque et la retraite, sans savoir qu'il est en train de tourner autour d'un point critique !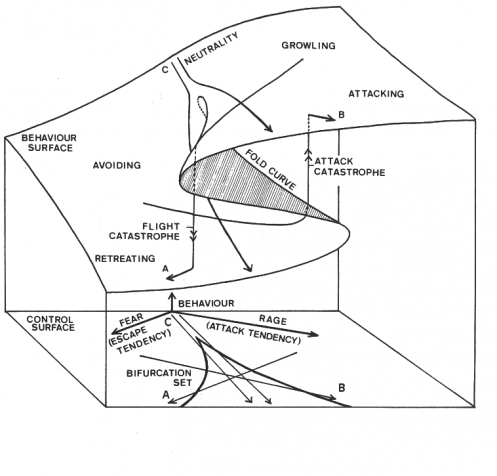 THOM, R, & E.C. ZEEMAN (1974) : Catastrophe Theory : its present state and future perspectives. In : A. Manning (Ed.) Dynamical Systems. Springer Verlag.
$$ $$
Critical Point est un jeu vidéo :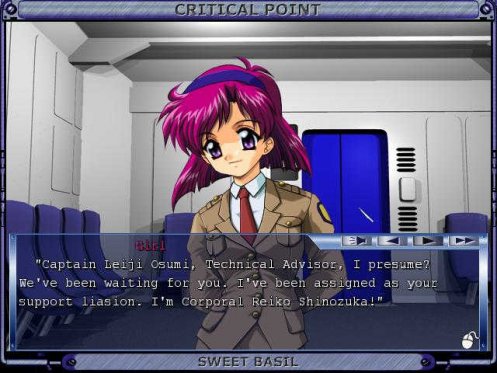 The year is 2037, and the Earth has been ravaged by a war, in the first-ever hardcore science fiction bishoujo game translated into English ! When trouble breaks out on Moon Base D-02, threatening to destabilize the balance of power between Earth and space, you must resolve the situation. Once you arrive, you discover that not only are technical malfunctions wreaking havoc with base operations, but that some form of biological warfare is causing the military personnel to go insane with sexual desires !